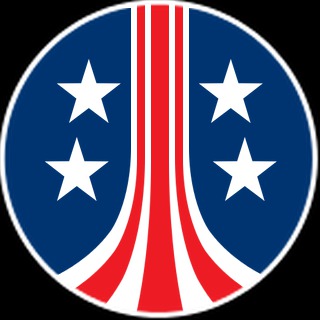 ... Please log in to access the files..
..Confirming ID..
.. Id Confirmed..
..Logging in..
Welcome to the USCM Files, please select a category to continue..
.. Now accessing to Crew Dossiers ..
You're now in the crew dossiers of the USS Almayer, please select a branch to continue or click Back to return to the main menu
.. Now accessing to Military Crew..
Please enter the ID code of the file you want to see, the computer will automatically show the file with the ID you wrote
.. ID code inserted..
.. Now searching, please wait ..
.. We've found ten files that matches some patterns of the ID Code inserted ..
.. Filtering by Age, set to older than 25..
.. We've found five files that matches the age inserted..
.. Filtering by Background ..
.. We've found a match, opening ..


Subject name: Ruben D. Benitez AKA Ruben Dario
Age: 30
Race: Hispanic, white.
Gender: Male
Height: 5'9 Fts (1,80cm)
Weight: 187lbs (85kg)
Born in:

2156 / 07 / 14


Background history:

*WARNING* This information is classified to the United States Colonial Marines Corps, proper ID required to see the whole file*


.. Scanning ID..

..Access granted..



Civilian Background
Military Background:
Last known photo (Boarding the USS Almayer):
Papers:
Training:
Rank:

Private First Class, Rifleman.



Squad:

Charlie

(last deployment) Marine has been transferred multiple times.




[USCM]-------------------------[USCM]



Medical records



Subject is at the top of his prime and youth, very healthy and well-fed, on a side note his tests threw an alarming amount of hyperzine on his bloodstream, further investigation is required.

His psycological test throws a Green Light for deployment in further missions and drills, however, the tests showed that since the operation called "Space 'Nam" gave the subject PTSD and a heavy nicotine addiction mixed with caffeine. No medication has been prescripted to the patient. Waiting for review.



[USCM]--------------------------[USCM]

-

Known associates

-




* Ramon Mckendrick:

Not a man of words but actions.



* John 'Spartan' Murry:

If you woke up with a lust for glory, Spartan is your battlebuddy.



* Barnabus Jones:

Sometimes, just a bad situation can create a better friendship than any chat would.



* Jools Kirby:

Follow blindy to hell. You'll return.



* Luis, nickname 'Mises':

One of the few authorities that deserve to be listened.



* Reno 'Weenie' Story:

A noble man, good people doesn't last in war but he did.



* Jackson Dee:

Courage, Duty, Honor all in one man



* Leonel Berkheimerr:

Need something built or repaired? Don't search for anyone else



* Luna 'Firecracker' Thyatos:

Soft-handed yet brave. She will keep you alive if you're not that f**ked



* Khan Degei:

Old mongolian marine, he's like taken from a history book about ancient warriors.



* Dolthgar "Fire" Folk:

This grunt is crazy. But he's one of the most ruthless marine I've met, would fight at his side anytime.



* Bran 'Survivor' Jast

: At first sight, his nickname made me smirk. However, his performance on the battlefield made me change my mind about it, now I consider him a truly veteran. Did he went to space 'nam? can't remember. I need a cigar.



* Darius Ico:

Angry marine, so angry, always yelling at comms because our incompetence. Can't blame him, good soldier nevertheless. Trust this man.



* Vanechka "Sleepy" Penkina:

During a drill that went really bad we got sick with rads, everyone had different hallucinations but mine was this lady kicking my ass for like two hours, no matter how much I yelled her to stop. After that, everytime I see her she's doing something weird. Or punching someone else, coincidence?



* Taegan "Mouth" McCarthy:

Sadly, I'm not good with names and I can't remember his. But I do remember his nickname. Loyal and a competent team worker.



* Brady Morales:

He's here to help.



* Nyxia '50' Cals:

A knife rig? what the hell she's going to do with that shit.



* Chen Westinton:

He's the King of Disco.



* Claymore Allister:

Weird name but I won't complain about his skills on the battlefield, he can hold his shit together.



* Emily Skyfall:

A female grunt, however she doesn't grunt at all she just shoots and pass the ammo. I like it.



* Taros Chain:

He's a filthy 'Bravstard' but he's an old friend from Space 'Nam.



* Uriel Turner:

: Cold ass 'honkey' .. Hahaha... 'whitey'...



* Lochlann Healy

: Commie killer.



* Emilio Greene

: I like him, everything I expect from a charlie buddy.



* Dominic Powers

: A competent grunt with one job, like looking myself in a mirror.



* Ed Trevor

: Not a big fan of marines who handle snipers, but I trust this one to do it.



* Peter Kumar

: A good charlie marine.



* Kieth Grimes

: Hunting buddy.



* Greg Calimotski

: Competent deltard medic.



* Park So-Hee

: There aren't many women around leading a bunch of fools, but this one is good at it.

[USCM]--------------------------[USCM]

PENDING INVESTIGATION BY THE MILITARY POLICE

On december twelve, year 2185, during operation "Goliat" on Tau Ceti system at operation time 01:24 the Almayer MP received a report regarding a "non-accidentaly Friendly Fire" commited by PFC Ruben Dario on PFC Chris Taggart, a marine accused early of Friendly Firing multiple marine combatants.

The investigation took place after the operation where the accused claimed SELF-DEFENCE alleging that Private Taggart shot him several times piercing through his armor causing wounds that would have ended his life. However, PFC Chris Taggart didn't survive the operation, estimating his death at operation time 01:43 meaning that the reason of death hasn't been cleared if it was because the FF landed by PFC Ruben Dario or by enemy gunfire.

An autopsy was requested on PFC Taggart's corpse and got approved by the Acting Commander to the date.

Results remain secret.