Registered user
Posts: 250
Joined: 24 Apr 2015, 15:15
As it seems the current version of bay that this server is running someone should probably go through and point everything to the correct version of bay. This can easily be done by clicking the history button on any page and looking for the proper revision for the baycode we run.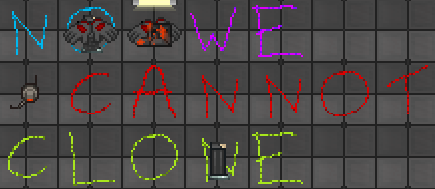 Credit goes to NobodySpecialzz for this beautiful image
---
Vice Host

Posts: 1067
Joined: 14 Dec 2014, 16:17
Location: USA
That won't be necessary. We'll be updating to a much newer version of Bay very soon.
---