*Does Finger Guns and Winks Suggestively
USCM DOSSIER: WESTINTON, CHEN
2nd battalion of the 4th brigade, the Falling Falcons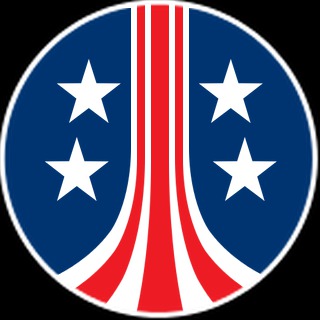 Comments courtesy of the man himself
Basic Information
Name




Chen Westinton

Nickname:




DiscoKing

Chen Westinton wrote:

"No Disco is in fact NOT dead and YES I am it's fuckin king.''

Nationality:




American British 75%-25%

Chen Westinton wrote:

"Father was a pure blooded American and mother was half Brit. Made me so it was clearly a good combo in the end.''

Age:




25 years old / 97 years of cryo time

Chen Westinton wrote:

"Sign up for the Special Army Cryo Testing thingy they said, it would only be a few months tops they said. 90 something years of being asleep in a fucking tube later and hate even the thought of going to sleep. Only time they woke me up before release was to fight in FUCKING Space Nam'. Took 2 months for me to figure out I was transferred to the not so new but new to me Colonial Marines. Shoulda noticed something was off when I first got hit with AP in the back by some bald dude with crayons in his mouth''

Date of Birth:




May, 23rd, 2068

Place of Birth:




Mars, Leo Colony, Three World Empire/Weyland-Yutani sector.

Chen Westinton wrote:

"Not the worst place to live on Mars, if you're rich.''

Gender




Male

Blood Type




AB+

Language('s)




English

Family


-Mother, Sara Souther Westinton - Deceased
--Father, Maxwell Westinton The Second - Deceased
--Half Brother, Andrew Souther -102 years old
--Blood Brother, Bobwert Chirkov - ?
--Blood Brother, Arnold McJones - Alive

Chen Westinton wrote:

"Mother was cruel and left us a year before I moved out, the cheating whore. Father was a fool who could never get his shit together. I wouldn't piss on his grave or anything but well, I just hope he didn't die in a ditch. Never got to know Andrew and I cant say I plan to, dudes probably on life support at that age. Bobwert and Arnold were the only people I'd consider true family anymore, got a blood pact with them, so you better be on the list."

Corporate Relation:

Vilifies Weyland-Yutani

Chen Westinton wrote:

"They might act all high and mighty, like we owe them something, but fuckum I say. Hope they get bought out by Wal-Mart!''

Likes




Dancing, Booze & Bartending, Buckshoting then bayoneting things, Uncensored Hentai, MRE's with snack food inside them, FOB duty, Incendiary rounds, Sweet Shades, The funky groove of some magic fuckin Disco.

Chen Westinton wrote:

"I'm secretly incredibly lonely so flirty with the cute lasses of the Almayer fills a massive fucking hole in my heart! Shooting things with fire bullets also kinda fills that hole, a little. FOB duty because I'm a lazy bastard most the time. But I make sure that FOB is top notch!"

Dislikes




FF, Shitcurity, Elevators, Medbay's Cryotubes, Snowy Colonies, Sleeping, Scouting, Censored Hentai, Garbage FOB's, Densely packed crowds of marines, Purple Snakes, W-Y, Being sick.

Chen Westinton wrote:

"If I kept track of the amount of times I've been fucked over by the MP's for crimes I didn't commit.. good lordie.. that would be one high ass number. After spending so many, so fucking many years in cryo.. I've slept enough for one one."

Catchphrase & Battlecry




"I promise nothing and deliver less. Disco Never Dies! *Does finger guns.* I put in work and it's all for the kids."

Theme Song


https://www.youtube.com/watch?v=ItUfq9HTpCM

Every song Chen has ever thought was good


https://www.youtube.com/playlist?list=P ... 0wC5lEydXS
Physical details
Height:




5'9

Weight:




152.119lbs (69kg)

Chen Westinton wrote:

"22nd Century Scales sure do get specific with that weight"

Eye Colour:




Bright Green, the left one slightly dimmer

Chen Westinton wrote:

"The bright one's real, it's looking forward, towards the future and all that jazz. The dim one.. it's looking back at all those years stolen from me, and what could have been."

Hair:




Medium length brown hair + Long distinct sideburns. (Bedhead 3 + Elvis Sideburns)

Chen Westinton wrote:

"Pretty fuckin handsome if I do say so myself"

Disabilities:




His left eye is a false glass eye. Controlled Celiac Disease.

Chen Westinton wrote:

"I can still see well enough trained my depth perception back, though health huds are pretty annoying. I only need to take a pill after every mission to keep it in check"

Tattoos:




A full back tattoo of a Japanese Dragon and a tattoo of a Red Roundel with a white arrow in the middle on his right hand.

Chen Westinton wrote:

"The dragon I got while I was a member of the Space Yakuza, no stories, that's all. The other is the old U.N. Spacy roundel, I got it as a thank you to my old mentor. The man taught me how to fly, how to fight, how to survive in the harsh galaxy we live in. Old man used to fly for the UN back when Humanity was first reaching for the stars and colonizing the solar system. After the UN collapsed and he found himself out of a job he joined the Space Yakuza. By the time I met him he was recognized as one of the best smugglers in the solar system. He had one of these on his hand just like I do now. It was because of him I joined the Space Yakuza, and because of him I was able to get out. Roy North was his name, don't forget it."
Operational Preferences
Potential Marine Positions:


(In order of most to least likely to be playing. "Canonically" I see Chen as a Sniper, but tell me if you guys see me differently)


Sniper Spec, Corporate Liaison, Smartgunner, FOB Engineer, Chief Engineer, Commander, Executive Officer, Pilot Officer, Staff Officer, Chief MP, Field Medic, Requisitions Officer, Standard Marine, Squad Leader

Squad:




Delta Squad Baby

Chen Westinton wrote:

*Does some pretty cool finger guns as he answers* "Those are my lads, they're a cut above the rest for sure."

Weapon of choice:




M37A2 Pump Shotgun + Red Dot Sight, Foreward Grip, Extended Barrel, Walnut Stock - Slugs

Chen Westinton wrote:

"Ever since I traded some sucker a metric ass ton of cigarette rations I was saving up for one of these babies back in Space Nam'. Might I add that was also issued to someone all the way back in normal Nam'. I've sworn by this shotty as a asskicking machine for years. When you can knock a man clean off his feet and three feet away from you with a single blast then finish him with a few quick wacks from the stock, what more could you need?. It's never let me down, and it'll never let you down. Expect if you forget to load or reload it... "

Preferred Deployment Locations:




Warm, Dry, Red, Big colonies, Space Stations/Ships.

Chen Westinton wrote:

"Just, please god not some subzero shithole again please."

FOB Song:


https://www.youtube.com/watch?v=rSGuPGRKUDI

Chen Westinton wrote:

"I used to be able to sing it, but now best I can do is kinda follow along and the chores."

Evac Song:


https://www.youtube.com/watch?v=wJVpihgwE18
Backstory
Childhood 0-13
Space Yakuza Days 14-17
Enlistment and beyond 18-Now




Relations

All Quotes from the main man himself





The Best

-

Friendly

- Neutral -

Disliked

-

Hated



Luna 'Firecracker' Thyatos - She tends to kill many a more hostiles then me which is pretty rude if I do say so myself. She's also grown to be an absolutely fantastic medic and has saved me just at least a few more times then she's killed me. A few people have told me.. that.. she was executed, for some crimes... I didn't catch the broadcast, so maybe it's all rumors.. but.. god damn.

Anthony Johnson - My dude, this guy, THIS GUY. He kicks ass, and when we fight together sometimes a little of that rubs off on me and we both kick some solid ass. Weather he's my SL or CO I'll live and die by what this man says. If I ever die in the field I can rest well knowing he'll make sure my gibs are scraped into a bucket and given a proper funeral.

John "Gunner" Wolf - A true friend I could call a brother. I gotta try and not make this guy worry to much. He's got enough with his own missing eye and sister back home.

Patton 'Hardtack' Moore - Can't wait for the lad to get that promotion to CO he's been gunning for, he's really earned it. You gotta watch your fire around this guy though, one gentle nudge and his head might go flying off in an arch.

Gracie Honour - I've taken her on more then one fancy dinner date. She totally digs me. - Definitely a cute. Was my Valentine and I think we're dating now <3

Evelyn 'Hatter' Harlay - She's got that accent that just makes your heart flutter. It's real perdy like. She says she sacrificed the blood of a virgin to merry me, but I never signed no marriage paperwork so I ain't countin it. I have agreed to a relationship with her and Gracie though, so, we'll see how that goes hahaha. <3

Valentina Garilovich - A good ol MT and an even better CT who I'm always happy to see around. - Total cutie

Madison 'Spicey' Delaney - So much spice, rival'd only by her graytide. - Another cutie

Arnold 'Big' McJones - Turns out he did get transferred here after Space Nam', just got unfrozen a little later then myself. He's quickly learned to groove to the ways of gyro shotty and the two of us have hunted some pretty big game. This guy, he's dragged the both us, our asses filled with bullets quite the distance more then once. Few people have heroically saved me like he has as many times as he has.

Joshua Kincaid - A great pal who kicks ass as a Spec. Good work as a Doctor, RO, or Squad Engi as well. Once saw him fighting on the front lines with only one leg, what a hero.

Adan 'Digger' Howard - BRRRROOOTTTHHHHEEERRRRRRRR, He's pretty cool, his relations with W-Y are prettttyyy gay thoooo.

Heinz 'Wulf' Meuller - Jerry cuck needs to check himself before he wrecks himself. No one hates Jews quite like this guy. It's surprising though, what with that gay sex scandal of his that I exposed I narrowly avoided execution. Can't deny the the cold hard facts though. Still, he might just be one of the only krauts that's better alive then dead.

Dustin Christman - What a cocksucker, what a fuckin loser. LT or SL wow does he never fails to be a total nerdo. Naaa I give him shit but hes a good friend who, doesn't always know what he's doing, but its alright.

Bill Carson - I've been XO and LT under his command quite a few times and I can safely say his leadership is second to none. A genuine war hero such as him is a great inspiration to me. If I ever make the rank of CO I hope to be at least half the leader he is, he'd expect nothing less Im sure.

Joe "Broccoli" Campbell - Just like myself this man had his GLORIOUS hair butchered. A moment of silence for the style and swag we've lost. His screams are a comfort and he's just one of those guys that when I see him around, I know I'm with the right crowd of people. Solid Cargo man or Doctor man whenever he's one of those.

Bob Shoe - A simple name for an honestly spectacular marine. I haven't always listened to him, and maybe I shouuullldddd have... but it's always worked out!

Cadence 'Martian' Jesse - A fellow hero from the great red planet Mars! She used to be a pretty solid MP but now shes a cool as beans SL

William 'Jester' Crimson - Another fantastic leader right here. The few breakfasts I've been to hosted by him have been solid.

Mark 'Echo' Kesserline - His breath mask is a bit to "Tacticool" for my tastes but when a man knows what he's doing, he knows what he's going. I don't think Echo's ever dropped the ball. He does what he's told and does it well.

Barnabus Jones - A man of impeccable fashion. Its quite a shame that lately I've seen him ditching it.

Randolph P. Checkers - The first man to tell me Disco was dead, and he couldn't be any more wrong! Disco never dies!

John 'Spartan' Murry - This marines got one job and that seems to be dying hard and like a badass. Though we tend to meet face down in the mud its not so bad. His headband and machete are an inspiration at the very least.

Tanya "Aegis" Hernande - Joker thinks their funny with their blankets, screams, hugs, and spins, and their right they are pretty funny. Shame they're an MP so lammmeeeeee

Godwin 'Elite' Agg – I just don't know what it is, but I'm absolutely sure that he owes me a drink. I'm thinking vodka?

Chris 'Jr.' Johnson - He's backed me up better then the typical marine will. Also a pretty cool dude as well.

Wanda 'Lazarus' Fisher - Reliable Charlie marine'o who puts in work. Once I got to know her better it turns out she's just a real motherly type and not actually really into anyone. She's just a real nice lady.

Taegan 'Mouth' MacCarthy - Man will always have your back. He can and will kick a lot of ass. I used to ship him with that Wanda lass.

Ritona 'Misfit' Sterling - She says she got her sides from her mom's side the wouldn't tell me what that meant. Prolly talking about her thighs.. Sometimes I wish I didn't really have a thing for thighs.

Mikhail 'Mik' Dmitri - Sometimes he doesn't seem to have the 100% self esteem that a badass marine like him should have. Hope he bumps that up!

Uriel "Whitey" Turner - Yep another solid Charlie squad member. Feels kinda weird how Charlie has such a strong trend for good leaders. Uriel is no exception. He's got a place on the Charlie Dream Team no doubts about it.

Athena 'Needle' Aggley - You know, medics don't get a ton of praise, not enough at least. This one though? People love um and they make it known! My turn as well I guess. Yet another dependable medic who won't leave you to rot on some god forsaken rock.

Yuri Balvoka - Cool Cat no doubt, though, he did spit on my shoes once... I need to get him back for that shit.

Iroquois Cole - An always dependable Charlie marine who you'll always be glad to have your back. He probably won't shoot you in the back.

James 'Gunslinger' Baker - Nice guy who always says hi. A welcome sight on the team anytime

Luke "PewPew" Compton - What a total scrub, guy will never be an Admiral I bet. Nope. Not in a million years. And if he did? I'd steal the fuck out of his shoes.

Nyxia "fifty" Cals - Another one of those marines that I feel like I find dying surrounded by fallen foes more often then I see them, not, dying. Certified badass either way.

Jeff "Axe" Jenkins - This man knows the truth! He knows that Disco lives! He's also a solid Smartgunner in action so big props to him for sure.

Reinhard Shriver - Ace of a medic. The dude is a damn hero.

Kate "Ambush" Wooly - I couldn't possibly have the faintest clue where they got that nickname from. Nope. It's fun to push their Janitor Cart away from them though.

Cliff "Chubs" Campbell - Isn't around enough, real robust hero though.

Joseph 'Goliath' Clancy - Bit of a father figure to a lot of the marines out here. We all look up to him for sure.

Simon "ATOM" Sanford - Man steals my damn stop in the squad as the Spec far to often! But I'd rather he have it then some baldie, I can trust Simon to not get himself killed and kick a ton of ass.

Sally Shears - Incredibly robust lass who may or may not dislike me. I can't tell.

Charlotte "Fortune" View - Solid medic who with a meow, a nod, a flip of their hair and the slap of a bandaid works fast and gets me back into the fight.

Duke 'Oddshot' Stroh - I wish every day was talk like a pirate day for everyone.

Sif Magnus - Totally a good lad. Don't always see him, but even when he ain't there in person I know he's keeping me safe for the forces of shitcurity.

Sarah Cowart - She's a nerd and a less then amazing leader. Bit of a temper on er. - Not a cutie.

Horace Wallenber - We've had worse commanders, and ones that have sold us out wayyyy harder before. When he's on our team though? Old man knows what he's doing.

Tal "Goy Eviscerator" Ravis - Just as their nickname says, theirs no one on the ship that'll shalom you harder.

Tabatha Ahuva Cody -Only the second biggest Jew on the ship shockingly

Max Terry - Pretty alright CO. I'd let him hide in my Spare Air Closet again.

Laura Fox - I haven't really talked to her much, but she's nice to me and a few of those gals I fancy so she solid in my book. Nice to see her around at the very least.

Frankie Day - This lad knows his way around a sniper rifle. Even if hes yelled at me for hogging the ammo before I trust him to make as gooda use of it as I would.

John 'Buckshot' Rhodes - He swears by helmets but honestly he's a fool. Helmets are for massive losers and cowards only, or me when Im a spec and magically wake up with that shitty wrap on my head and not my BADASS CAP

Ray Dubi - He's a pretty fookin cool guy. He does some solid fookin asskicking, the kind that makes you say "Nani?" the first time you see it.

Rain Winterson - She's nice to me so it's only polite that I try and be nice and polite to her as well. She's great at her job of cargo or medical so it's always nice to see her around.

Calie Stahl - She German so that's GROSS. But Heinz is really into her so I wish him good luck in his efforts to court her. Fucking krauts...

Joseph Murta - Don't remember the last time I saw the guy, but he was always an amazing fighter. I also have him to thanks for unexpectedly setting off the chain of events that lead to Luna and I getting together. Shame I haven't been able to thank him in person.

Lisa 'Hotshot' Taylor - She's like, crazy good with her guns. She can just like, crush people like crazy. It's nuts. I wouldn't want to get into a gun fight with her. - Not sure if she's cute though.

Stefan Kleist - I've seen him be a good RO and a Solid SO.

Johann 'Krampus' Klaus - Once saw a CLF blast this guy and just something about it, both Heinz and I just had to jump up and save his ass. Turns out he was perfectly fine but oh man that CLF was not

Fenrir Anrot - Nice guy even if he thinks disco is dead. Some people just don't understand that its back baby.

Edwin Thomas - This Dossier is Property of Edwin Thomas

David Rooder - He mentioned he was also from the 21st century, I really should talk to him sometime and see if maybe we were both frozen at the same time.

Tony Lotrick - I've heard stories...

Sarah Powers - Good ol' medic right here, haven't really talked at all though.

Alan Jones - I remember getting off on the wrong foot with this guy, but, I guess we stopped hating each other? That's good, I don't like having enemies.

Jason 'Punk' Crowmel - As an MP he once didn't let me get away with breaking a window that TOTALLY needed to be broken, shame on him. But he's a nice RO as well so he's got that goin for him.

Vanechka "Sleepy" Penkina - So cruel to me, shitcurity's me, corrects my pronunciations of words. At least they're actually really good in a fight.

Reno 'Weenie' Story - Leaders without confidence in themselves can not be trusted to have the confidence to lead. He's also trying to push these weird fuckin pillboxes that are nothing more then death traps. It's a little silly.

Christine 'BR' Kennel - If it wasn't for her Brazilian figure no marine would ever listen to her.

Ryan 'Firebug' Steelberg - Fucker stole some shit from me once. I'll never forgive him.

(if you know we've interacted and I've just forgot you please say so in the comments, I'll work on addin you. Names are really fuckin hard for me to remember and sometimes I don't actually remember really cool people)




*Bang Bang* Surprise cock bite it's two dossier's in one! Yep that's right! TWO FOR THE PRICE OF ONE SPECIAL BABY! Bet you didn't see that one coming!



W-Y Dossier: Chen Westinton
Ship Side Liaison Detachment, Based out of: Thedus

Comments courtesy of the man himself
Basic Information
Name




Chen Westinton

Nickname:




Old Disco

Chen Westinton wrote:

"I was once the king of Disco, but I passed that title on to a young lad some 15 years ago. Taught him everything I knew about the power of funk and trained him to take up the post as the guardian of the grove, he's done me very proud.''

Nationality:




American British 75%-25%

Chen Westinton wrote:

"Father was an American and mother was half British. Made me so it was clearly a fantastic combo in the end.''

Age:




69 years old / 104 years of cryo time

Chen Westinton wrote:

"Signing up for the Weyland Special long term cryo testing program was a fantastic experience and a true honor. They put myself and 9 other testers in the tubes for 100 years! It was incredible, I went to sleep a young 19 year old and woke up almost 100 years from the day I was born. Took a bit getting used to all the new changes in tech and what not but it was amazing. Not to mention the pay, everyone got paid as if the never left and had been on the clock their normal schedule's, talk about almost free money. ''

Date of Birth:




May, 23rd, 2011

Chen Westinton wrote:

"I forget if anything Important happened that year, other then well, me of course. Hahaha.''

Place of Birth:




Earth, United States of America, Florida.

Chen Westinton wrote:

"Yes I do get funny looks when I say I'm from the US and not UA. It never gets any less funny.''

Gender




Male

Blood Type




AB+

Language('s)




English

Family


-Mother, Sara Souther Westinton - Deceased
--Father, Maxwell Westinton The Second - Deceased

Chen Westinton wrote:

"Mother did all she could to set me on the path to actually being successful in life, she worked hard while my Father the Disco King before me did everything he could to train me behind her back. I bet he was really disappointed to hear that I cryo'd for so long, I hope I made it up to both of them after I woke back up. "

USCM Relation:

A firm trust and affection for the corps and its men

Chen Westinton wrote:

"I've been a liaison working with the marines for almost 50 years now. Ever since I got my first post with a small platoon during Space Nam' I've learned to trust the marines and do whatever I can to help them. After all, whats good for them is almost always good for the company. Making sure the marines like me also keeps me alive when we get caught in a rough spot.''

Likes




Dancing, Premium High Quality W-Y brand Sake, Weyland Yutani Gold Cigarettes, Long Naps, Uncensored Hentai, His wife back home, Cool Hats, Sweet Shades, Marines who like W-Y, The funky groove of some magic fuckin Disco.

Dislikes




Marine's killing each other, Shitcurity, Elevators, Cold Weather, Scouting, Censored Hentai, Densely packed crowds of marines, W-Y, Being sick.

Catchphrase's




Enjoy! A gift from the Company! | Disco Never Died.

Theme Song


https://www.youtube.com/watch?v=xTIALgSEjFc

Chen Westinton wrote:

"I imagine this is what plays whenever the USCM reminds us why we even bother working so closely to them. We really do make the sweetest music when they pull their heads out of their asses. But it's for those times that we do butt heads that show why I love the bastards in charge of the ship."

Every song Chen has ever thought was good


https://www.youtube.com/playlist?list=P ... 0wC5lEydXS
Physical details
Height:




5'9

Weight:




145lbs

Chen Westinton wrote:

"My wife says I should eat more, but she hasn't had any of these "New" rations the USCM rolled out. And a grown man can only eat so many EAT Bars and Burgers before he loses the ability to control his colon."

Eye Colour:




Bright Green, the left one slightly dimmer

Chen Westinton wrote:

"The bright one's real, such a shame to not have the pair though, it's not always easy."

Hair:




Medium length Gray hair + Amazing and distinct Chevron Mustache. (Bedhead 3 + Selleck Mustache)

Chen Westinton wrote:

"Pretty fuckin handsome if I do say so myself"

Disabilities:




His left eye is a false glass eye. Controlled Celiac Disease. Mildly Arthritic

Chen Westinton wrote:

"I can still see well enough. I managed to train my depth perception back. I only need to take a few pills every morning to keep my Celiac and Arthritis in check"

Preferred Deployment Locations:




Small Recon/Troop Transport Ships.

Chen Westinton wrote:

"I didn't hate any of my Deployments to colony's, didn't even hate Space Nam'. But truly I've come to love the USS Almayer and it's crew. There's no greater mixed bag of marines. If I had to be stationed anywhere else, shit, I might just retire at that point, I am a bit old to keep risking my life with these youngens."

Evac Song:


https://www.youtube.com/watch?v=4FShc3zcLBw

Chen Westinton wrote:

"All true W-Y Liason's know they're worth a lot more then any single marine. So we know when it's time to jump ship, ITS TIME TO JUMP FUCKIN SHIP. I like to listen to some sweet tunes during my sprint to the pods, I might be an old man with some illnesses, but I've covered wars you know. I can move and shoot when I need to."


(I won't do a relations for Old Disco here, honestly it wouldnt be anything different or special. Might end up fleshing out his backstory. It's very similar to DiscoKings in the whole, "Frozen for a long time, was once or is the King of Disco, let out of cryo for Space Nam'" But everything else is super different. So I might do that some time.)