So you want to be a MT, huh? You want to fix engines and do complex repairs, construct complex forts, and be given praise? No, we're all about Janitorial Services.

Starting as the Janitorial Services Technical Sergeant
==========================================================
Janitor of the Year Loadout.
Janitorial Equipment
First off, proceed to the Alpha and Bravo prep corridor. Go up the corridor until you reach the end, go into the maintenance room on the right hand side. You will find your ultimate tool here.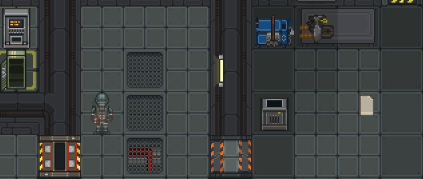 1. Pick up the trash back and left click onto the cart.
2. Pick up the mop and put it into the cart.
3. Right click on the cart and drag it.
3. Get a container (any type works) and transfer water into the cart from a sink.
4: Make sure to nag some cones from the hangar and warn people of the wet floor!
OPTIONAL: Get a space cleaner bottle from the room as well.
You are now equiped to be the janitor of the year!
===============================================
Loadout Two: The-janitor-everybody-wants-to-lynch.

+

=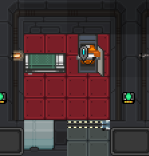 1. Go to any place where you can find space cleaner.
2. Right click "empty bottle" and empty your spacecleaner.
3. Go to the medical bay or extended operations bunks.
4. Fill your space-cleaner up with water.
5. Spray as you please, don't over do it
or else your destined to be banned or in serious trouble.
Perks: This can come in handy when you need to escape an MP who is being a shitcurity and trying to arrest you, but this will ensure you get away, but can get you in the brig for a long time. This also can come in handy when a marine is trying to kill you, or anybody.
Overdoing this without a valid RP reason like (cleaning the floor, ran out of space cleaner, etc) can get you in MP and staff trouble, so avoid going crazy.
The Dirty Perks of the Janitorial Services Supreme Commander
1. The Commander's Stash. You have heard the rumors of the sweet stash in the Commander's areas. You have spent a spooky amount of time lurking in the maint halls attempting to locate this. This is the real deal.
WARNING: Be careful! MP's can detect fibers from gloves and uniforms, they can easily pin it on to you and find the thief!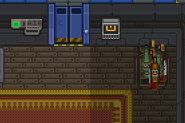 Hacking: Hacking is an easy tool easily used by the Janitorial Services Department to clean restricted areas:
+
+
(When using the mutitool, press pulse on each wire until the option "Test Light is
(OFF)
"
Use the crowbar to open the door as it's bolted open.
2. Make a Bar: Making a bar is pretty fun, the MP's can't round up every single Marine drinking so it's a bit of a cluster fuck, when they try to arrest you use your "Space Cleaner" and escape
Credit to Enceri, he built this bar.
Picture: